Partners
Free online study with our partners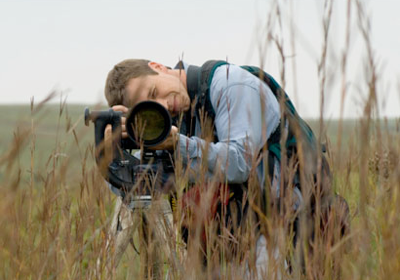 Online courses and study material are available at our online Partners websites.
An online certificate program introduces students to a field of study without carrying all the course requirements of an online degree program. Certificate programs are available in a variety of disciplines, from the arts and sciences to business, Biblical Studies and education. They are a good option for students who'd like to learn more about a field but are not yet ready to commit to a degree program. Online certificate programs also might benefit those who want to undergo career training in a field that doesn't necessarily require a degree.
Certificate vs. Degree
A certificate program is sometimes called a diploma program, although some institutions differentiate between certificates and diplomas. Certificates are usually offered in the same fields as associate's degrees. At most schools, requirements for earning a certificate are similar to those for an associate's degree, but certificate programs don't carry general education requirements.
Online vs. On-campus
Online certificate programs generally follow the same basic curricula as on-campus programs. Lectures are given through video or audio recordings or transcriptions, which are available on a class website. Assignments are turned in via e-mail or other Web-based tools, and quizzes and exams are administered through the website, usually during a closed time frame.
Often, the same faculty members who teach on-campus classes also teach online certificate courses. Distance education students might benefit from interaction with their professors and classmates via online tools, such as message boards, chat rooms and e-mail. Some online or distance learning programs have periodic on-campus meetings.

Above adapted and edited from http://education-portal.com/online_certificate_courses.html
Click on the following links for some of the best free online courses available.

1. Free-ed.net
httt://www.free-ed.net/free-ed/
2. A free online resource program for grades 6-12 in English language arts, science, social studies, mathematics, and Spanish. It is free for students, educators in traditional, virtual, and home schools.
http://www.sascurriculumpathways.com/portal/
 3. Trinity Graduate School of Apologetics and Theology: An Online Seminary
http://trinitytheology.org/?page_id=340
 4. Free Courses - A Theology Seminary
5. Free learning resources for teachers, shared by the UK Further and Higher Education community
Universities with the Best Free Online Courses
No tuition money? No problem! There are many top universities that offer free courses online. This list ranks several of the best free university courses available for people who want to enhance their personal knowledge or advance in their current field.
1. Massachusetts Institute of Technology (mit.edu)
If you are looking for a wide range of free courses offered online, MIT is your best option. More than 1,800 free courses are offered through the school's OpenCourseWare project. Courses are in text, audio and video formats and translated into a number of different languages. Students all over the world use OpenCourseWare and 96 percent of visitors to this site say they would recommend it to someone else.
2. Open University (open.ac.uk)
Free Open University Courses Online
The Open University is the UK's largest academic institution. The school's OpenLearn website gives everyone free access to both undergraduate and graduate-level course materials from The Open University. Courses cover a wide range of topics, such as the arts, history, business, education, IT and computing, mathematics and statistics, science, health and technology.
3. Carnegie Mellon University (cmu.edu)
Free Carnegie Mellon Courses Online
Carnegie Mellon University offers a number of free online courses and materials through a program called Open Learning Initiative. OLI courses are intended to allow anyone at an introductory college level to learn about a particular subject without formal instruction. Course options include such offerings as statistics, biology, chemistry, economics, French and physics.
PLUS Instructor options
4. Tufts University (tufts.edu)
Free Tufts University Courses Online
Like MIT, Tufts has OpenCourseWare that is available free to everyone. Courses are sorted by school (i.e. School of Arts and Sciences, School of Medicine, etc.) and include assignments, lecture notes and other supplementary materials.
5. Stanford (stanford.edu)
Stanford University, one of the world's leading academic institutions, has joined forces with iTunes U in providing access to Stanford courses, lectures and interviews. These courses can be downloaded and played on iPods, PCs, and Macs and can also be burned to CDs. If you don't have iTunes, you can download it here for free.
6.University of California, Berkeley (berkeley.edu)
http://webcast.berkeley.edu/series.html#c,s
For Free UC Berkeley Courses Online
UC Berkeley, one of the best public universities in the nation, has been offering live and on-demand webcasts of certain courses since 2001. Hundreds of UC Berkeley courses, both current and archived, are now available as podcasts and webcasts. Courses cover a range of subjects, including astronomy, biology, chemistry, computer programming, engineering, psychology, legal studies and philosophy.
7. Utah State University (usu.edu)
Free Utah State University Courses Online
Utah State University also provides access to free online courses. Study options include everything from anthropology to physics and theatre arts. These comprehensive text-based courses can be downloaded as zip files or viewed directly on the site.
8. Kutztown University of Pennsylvania (kutztownsbdc.org)
Free Kutztown University Courses Online
Kutztown University's Small Business Development Center offers the largest collection of free business courses available on the web. Course topics include accounting, finance, government, business law, marketing and sales. Comprehensive text, interactive case studies, slides, graphics and streaming audio help to demonstrate the concepts presented in each course.
9. University of Southern Queensland (usq.edu.au)
The University of Southern Queensland in Australia provides free online access to a number of different courses through yet another OpenCourseWare initiative. Courses from each of the five faculties are available, covering a broad range of topics, including communication, science, career planning, technology, teaching and multimedia creation.
10. University of California, Irvine (uci.edu)
UC Irvine, one of the nation's top public universities, recently joined the OCW Consortium and began providing free university level courses online. Right now, there are only a handful of options to choose from, but this list is growing. Current courses cover topics like financial planning, human resources, capital markets and e-marketing. Course materials include syllabi, lecture notes, assignments and exams.
FREE online training and certification courses on Quality Management, Six Sigma, ISO 9001:2000, ISO 9001:2008, ISO 14001, Internal Auditing, etc.
http://www.qualitygurus.com/courses/mod/lesson/view.php?id=47&pageid=211&startlastseen=no
Other Educational Resources on the Net
 12.MERLOT - Multimedia Educational Resource for Learning and Online Teaching
http://www.merlot.org/merlot/index.htm
 13.UDEMY - Start learning from the World's Top Instructors
 14.MINTS RESEARCH links - Useful sites and links MINTS students and instructors, and others
http://courses.mints.edu/research-links/
 15.ABOUT.COM CHRISTIANITY
http://christianity.about.com/
 16.Dynamic Churches International - Helping Churches reach their world
http://www.dynamicchurches.org/
 17.JORUM - Learning to Share learning and teaching resources, shared by the UK Further and Higher Education community
 18.OER COMMONS - Open Educational Resources
 19.EVANGELIC TRAINING DIRECTORY - A searchable multi-lingual database of evangelic Bible colleges and pastoral, theological and missionary training programs, courses and resources world-wide - to help you finding the training you need to serve the Lord
http://www.evangelicaltrainingdirectory.org/public/en
 20.OTHER OPEN SOURCE EDUCATIONAL SITES - The www.mooc-list.com is a complete list of open online courses offered by the best universities and entities.  Then there is also another list of 750 free online courses offered by some of the best universities. This you will find at www.openculture.com/freeonlinecourses
 And don't forget the free online encyclopaedia the anyone can edit at www.en.wikipedia.org/wiki/Main_Page

------------------
Related articles to Universities with the Best Free Online Courses
Think Big: The World's Top Universities
You already know that ''U.S. News and World Report'' publishes the leading rankings for American universities. Their extremely popular lists include Best Colleges and Best Graduate Schools, broken down into useful categories like liberal arts colleges, national universities, engineering colleges, master's universities, law schools, business schools and medical schools. Now the magazine is weighing in on international education - they just published their second annual World's Best Universities listing.